.

2012 Summer Dance Class Registration Now Available!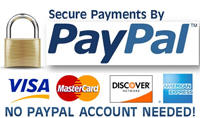 Summer is a great time to dance! Select classes to maintain technique or try something new. Our staff offers a variety of classes to meet the needs and interests of any age.
You may now pay by PayPal or by credit card by clicking the "Pay Online" link below!



Click here to view the 2012 Summer Dance Class Schedule (PDF)




(Please remit payment by check if you choose to print and send registration by mail. Thank you!)
Cranberry Location Session I: June 25- July 20 (4 weeks)
| | | | |
| --- | --- | --- | --- |
| Class | Age | Day/ Time | Tuition |
| Preschool Combo (ballet, creative, tumble) | Ages 3-4 | Tuesdays 9:45-10:30 am | $42/ session |
| Preschool Combo (ballet, creative, tumble) | Ages 3-4 | Thursdays 5:30-6:15 pm | $42/ session |
| Preschool Combo Plus (tap, ballet, tumble) | Ages 4-6 | Tuesdays 10:30-11:30 am | $42/ session |
| Preschool Combo Plus (tap, ballet, tumble) | Ages 4-6 | Tuesdays 5:30-6:30pm | $42/ session |
| Level I/II Combo (tap, ballet, jazz, tumble) | Ages 6-8 | Tuesdays 12:00-1:00pm | $42/ session |
| Level I/II Combo (tap, ballet, jazz, tumble) | Ages 6-8 | Thursdays 7:30-8:30 pm | $42/ session |
| Hip Hop (warmup, floorwork, combos, FUN!) | Ages 7 & up | Thursdays 6:30-7:30 pm | $42/ session |
| Turns & Leaps (advanced progressions/strength) | Ages 8 & up | Tuesdays 6:30-7:30 pm | $42/ session |
| Ballet/ Pointe (barre and floor technique) | Ages 8 & up | Tuesdays 7:30-8:30 pm | $42/ session |
| Adult Hip Hop | Adult | Thursday 6:00-7:00pm | $42/ session |
| Adult Ballet/Jazz | Adult | Tuesdays 7:30-8:30 pm | $42/ session |
Zelienople Location Session I: June 25- July 20 (4 weeks)
| | | | |
| --- | --- | --- | --- |
| Class | Age | Day/ Time | Tuition |
| Preschool Combo (ballet, creative, tumble) | Ages 3-4 | Mondays 5:45-6:30 pm | $42/ session |
| Preschool Combo Plus (tap, ballet, tumble) | Ages 4-6 | Mondays 5:30-6:30 pm | $42/ session |
| Level I/II Combo (tap, ballet, jazz, tumble) | Ages 6-8 | Mondays 6:30-7:30 pm | $42/ session |
| Hip Hop (warmup, floorwork, combos, FUN!) | Ages 7 & up | Thursdays 5:00-6:00 pm | $42/ session |
| Acrobatic Intro (beginner basics separated by age) | Ages 5 & up | Mondays 4:30-5:30 pm | $42/ session |
| Acrobatic Flexibility (contortion progressions) | Ages 9 & up | Mondays 5:30-6:30 | $42/ session |
| Acrobatic Flexibility (contortion progressions) | Ages 6-9 | Thursdays 7:00-8:00 pm | $42/ session |
| Acrobatic Tumbling (strength/ floor passes) | Ages 9 & up | Mondays 6:30-7:30pm | $42/ session |
| Acrobatic Tumbling (strength/ floor passes) | Ages 6-9 | Thursdays 6:00-7:00pm | $42/ session |
Cranberry Location Session II: July 23-August 16 (4 weeks)
| | | | |
| --- | --- | --- | --- |
| Class | Age | Day/ Time | Tuition |
| Preschool Combo (ballet, creative, tumble) | Ages 3-4 | Thursdays 5:30-6:15 pm | $42/ session |
| Preschool Combo Plus (tap, ballet, tumble) | Ages 4-6 | Tuesdays 5:30-6:30pm | $42/ session |
| Level I/II Combo (tap, ballet, jazz, tumble) | Ages 6-8 | Thursdays 7:30-8:30 pm | $42/ session |
| Hip Hop (warmup, floorwork, combos, FUN!) | Ages 7 & up | Tuesdays 6:30-7:30 pm | $42/ session |
| Turns& Leaps (advanced progressions/strength) | Ages 8 & up | Thursdays 6:30-7:30 pm | $42/ session |
| Ballet/ Pointe (barre and floor technique) | Ages 8 & up | Tuesdays 7:30-8:30 pm | $42/ session |
| Adult Hip Hop | Adult | Thursday 6:00-7:00pm | $42/ session |
| Adult Ballet/Jazz | Adult | Tuesdays 7:30-8:30 pm | $42/ session |
Zelienople Location Session II July 23- August 16 (4 weeks)
| | | | |
| --- | --- | --- | --- |
| Class | Age | Day/ Time | Tuition |
| Preschool Combo (ballet, creative, tumble) | Ages 3-4 | Mondays 5:45-6:30 pm | $42/ session |
| Preschool Combo Plus (tap, ballet, tumble) | Ages 4-6 | Mondays 5:30-6:30 pm | $42/ session |
| Level I/II Combo (tap, ballet, jazz, tumble) | Ages 6-8 | Mondays 6:30-7:30 pm | $42/ session |
| Hip Hop (warmup, floorwork, combos, FUN!) | Ages 7 & up | Thursdays 5:00-6:00 pm | $42/ session |
| Acrobatic Tumbling (strength/ floor passes) | Ages 6 & up | Thursdays 6:00-7:00pm | $42/ session |
20455 Route 19 Excel Center Cranberry Township, PA 16066 | P: 724-772-7827 | E
:
starstyleddance@hotmail.com